Phat Loc street is a place where you can find well- known noodle dishes that symbolize for Hanoi cuisine
Wandering in the Old Quarter, you seem to be lost in a paradise of cuisine with a lot of stores from normal ones to luxurious ones. In Hanoi, for purpose of tasting of eating full, you should visit small streets where the finest cuisine that has not been commercialized. Phat Loc alley has long been at the Old Quarter where you can find well- known noodle dishes that symbolize for Hanoi cuisine.
More: sa pa is a frontier township and capital of Sa Pa District in Lào Cai Province in northwest Vietnam
Bun Cha Que Tre (Bun Cha Bamboo Sticks)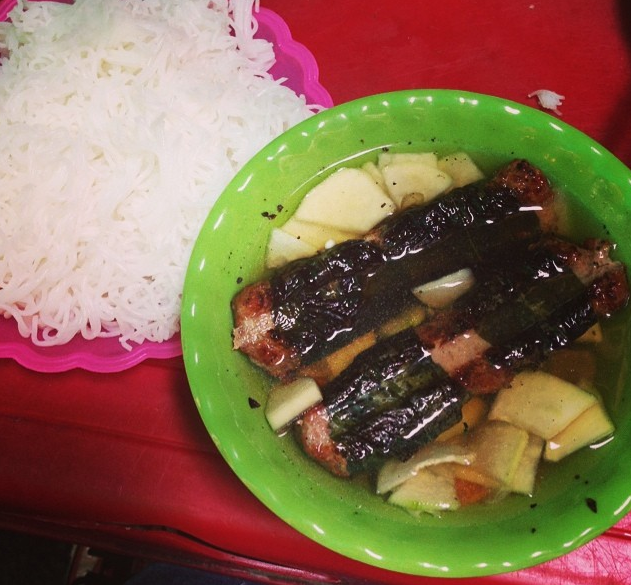 Bun Cha Hanoi is a food of the northern part of Vietnam, but most popular in Hanoi. Such this food is familiar to noodles with grilled pork meat in the central and southern Vietnam, but the dipping sauce is described with gentle taste which caused nostalgia for Hanoi people who are far away from their hometown.
More: dalat is quite different from anywhere else you'll visit in Vietnam.
There are two kinds of pork meat balls in Phat Loc street: pork meat balls kept by bamboo sticks and minced meat wrapped betel leaves. With grilled meat balls, all kinds are grilled on charcoal but sophisticated diners can feel the fragrance of bamboo sticks, not simple smoky smell of iron grill. With minced meat wrapped betel leaves, minced meat is well marinated. The shop owner wrap minced meat on betel leaves, then skewer on bamboo and grill them on charcoal.
More: Go to danang vietnam is in close proximity to Hue- 3 hours North and Hoi An- 30 minutes South
Vermicelli soup with crab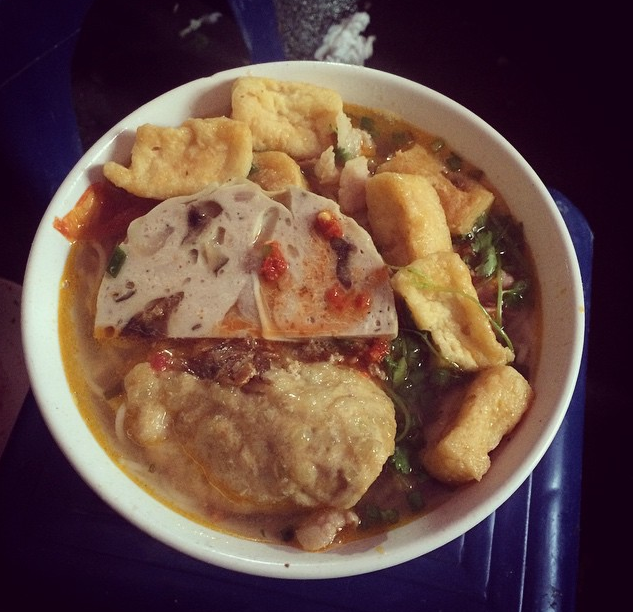 Vermicelli soup with crab has long become an indispensable dish of Hanoi. With a bit of sour flavor of vinegar or tamarind, a little "tai chua" and a few slices of ripe tomatoes and the sweet flavor of crab, shrimp paste, they all create an unforgettable dish.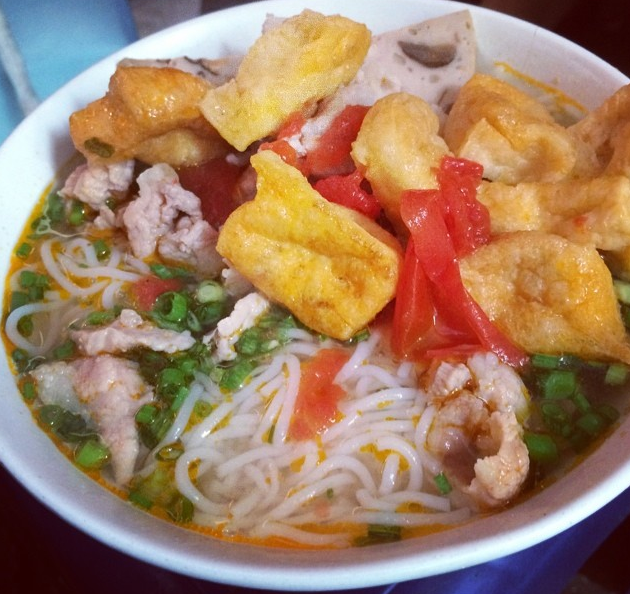 The original time of vermicelli soup still remains unknown, but through many years, the way of processing, and spices of this noodle dish today is slightly different. Vermicelli soup of old Hanoi includes only very basic ingredients such as crab, sour spices such as tomatoes, vinegar, tamarind, etc., noodles and indispensable vegetables as: chopped spinach, banana flower, perilla, salad and a little chilli. But along with the development of society, cuisine has also certain changes and vermicelli soup with crab is no exception to that rule.
A bowl of vermicelli soup with crab will be an attractive gift that you cannot miss out, especially in cool days during the fall.
Bun Dau Mam Tom (Noodle with fried tofu and shrimp paste)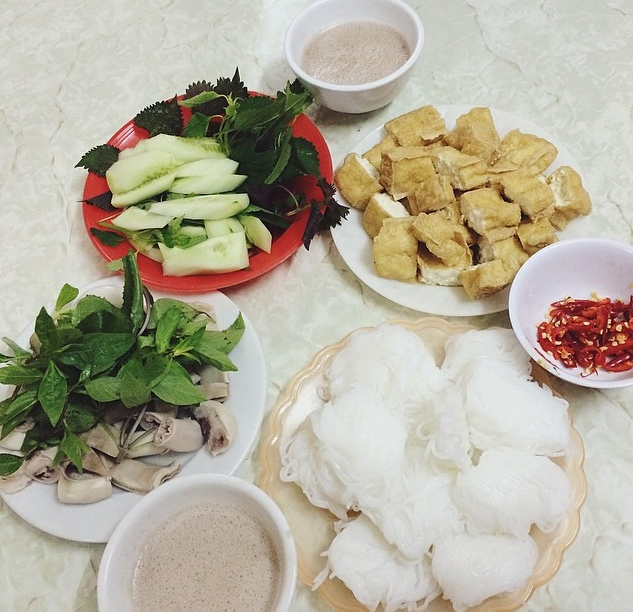 If eating right on the street, you will be served "bun dau" in a medium-size tray, with everything on it. Just squeeze some drops of kumquat to your sauce, dip rice noodles, piece of tofu or ham into the sauce, don't forget the herbs. The simple combination of various flavors: hot, tasty tofu, cold, fresh noodles, strong, spicy, sour, a bit sweet dip sauce and nicely smell from herbal Vietnamese balm, etc. makes "bun dau" very unique, especially in the cold weather in Hanoi.